Welcome To Our Off Road and Automotive Repair Blog At John's 4×4!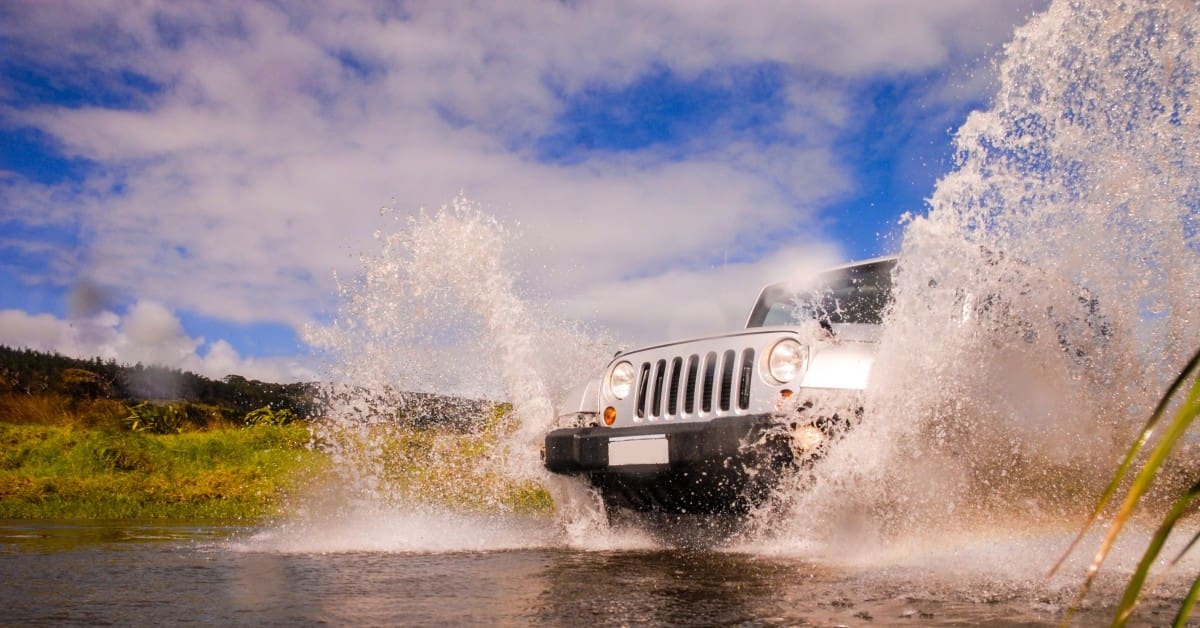 If you're local to beautiful Boulder, Colorado and you're searching for an automotive repair shop that specializes in custom lift kits, you're in the right place. Welcome to John's 4×4!
As Boulder County's preferred offroad outfitting specialist (and general auto repair and maintenance company), John's 4×4 has proudly helped thousands of off-roading enthusiasts and everyday drivers alike. We have a passion for servicing vehicles of nearly all makes and models, and when it comes to beefing up your SUV or truck for some true off-roading, well… that's pretty much what we live for!
About John's 4×4
Not only are we passionate about our work, but we've also been doing it for a while — since 1978, to be exact. Boulder looked a whole lot different back then, and though many things have changed, our commitment to providing unmatched, integrity-driven service to our customers certainly hasn't. What can we say? We love our jobs because it seamlessly blends work with play. 
Your Custom Lift Kit Specialist In Boulder
John's 4×4 has outfitted countless stock SUVs and trucks with rugged, all-terrain tires and suspension systems designed to provide ample clearance to navigate rough, rocky terrain. If you own one of the following brands (click on the links to get some packaged details) or if you have a different make and model…just call us and we we can hook you up with a solutions that meets your specific needs (regardless of make and model): 
Our goal is to take something that's mildly capable, and turn it into an off-road machine that's positively capable. We want you to feel confident behind the wheel knowing that that you can enjoy your vehicle and enable it to take you where you want to go — safely and confidently.   
Other Automotive Services That We Offer
Though 4×4 is, quite literally, in our business name, we do more than specialize in custom lift kit installation here in Boulder. John's 4×4 also offers: 
The majority of drivers simply want to get from Point A to Point B with zero complications, and we completely respect that. John's 4×4 is a Certified Napa AutoCare Center, meaning that we're capable of repairing all major systems, including: 
Brakes

Cooling/heating and AC

Drive train

Electrical systems

Engine and exhaust

Steering and suspension 
From thorough inspections to domestic and import repair and fluid changes, our auto shop in Boulder is more than prepared to get you back on the road safely (or keep those smooth-driving miles…well, smooth). 
Colorado may not get nearly as much snow as other areas of the United States, but we definitely see our fair share of it during the fall, winter, and spring months. If you manage an apartment complex, own property up in the mountains, or simply have a reason to attach a high-quality snowplow to the front of your truck, we're the company you can count on. 
We offer specials for bulk fleet installations and we only carry trusted brands such as Boss and SnowEx. 
Giving Back To The Environment
Most people don't typically think of auto repair shops as "green" businesses, and that's because working on combustion engines might not be the best thing for the planet. But remember, we're based in Boulder, and part of our local reputation relies on our ability to recycle. That's why John's 4×4 proudly recycles and repurposes oil, parts, and even tires. 
In fact, our shop is heated during the colder months with used motor oil, offering a remarkably clean and sustainable heat fuel source. Don't believe us? Read more about our eco preserving practices. 
Supporting Single Moms On The Road
We also believe that giving back financially is just as important as physically recycling our resources. John's 4×4 contributes 1.5% of our annual gross profits back into the community, and one of the ways that we give back is by donating to Single Moms On The Road. Our recipients are chosen quarterly, and each single mom receives free automotive service and a safety inspection to ensure that she and her children have reliable, safe transportation. 
Get In Touch With Our Custom Lift Shop In Boulder Today!
If any of the services we just touched on interests you, we're happy to get started working on your vehicle. Simply contact John's 4×4 via our website or feel free to give us a call directly at (303)-363-6571.