Custom 4x4 Lift Kits In Boulder, CO
With an infinite selection of brands and types of lifts on the market, it can be intimidating picking one out — especially if it's your first time. Here's how we narrow our searches down with just a few questions and compromises:
​​Vehicle use (street, highway, mild trails to extreme off-roading)
Ride preference (soft, firm)
Lift height (typical ranges are 1-2", 3-4" and 6")
Tire size
Do you tow with the vehicle (should we maintain "rake" and what rear suspensions requirements are)
Articulation for more extreme applications
Strength of corresponding components (axles, brakes, driveline, and steering)
Your budget
​​
We would love to help out and build a lift that fits your needs while keeping your vehicle safe and fun! Choose a contact method button below to schedule a consultation with our custom 4x4 shop in Boulder.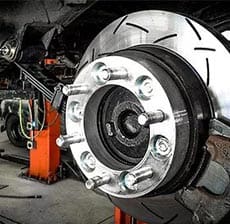 Bolt Pattern
What wheels fit my vehicle? For example 2019 Jeep Wranglers use a 5x5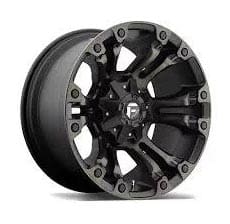 Wheel/Rim Size
While larger wheels look great they may not be whats best for your driving style. Typically off road rigs use a larger sidewall and smaller wheels. For instance 35x12.5 with a 17" wheel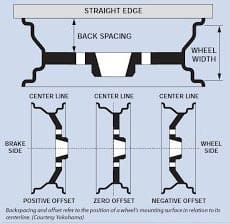 Offset/Backspace
What Kind of stance do you want your vehicle to have? This can effect driving characteristics as well. While a wider stance looks great it can cause wondering and poor steering feel.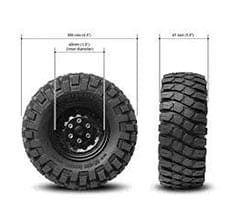 Tire Size
How big do you want to go? factory? Or larger for better performance off road? It's important to note that that too big can cause a decrease in breaking performance and steering.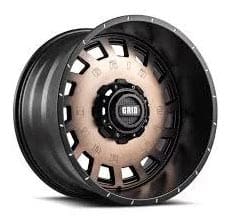 Color/Finish
Color is always important and theres plenty of options such as polished aluminum, machined, black, browns, gloss and satin finishes with even more options with accent colors.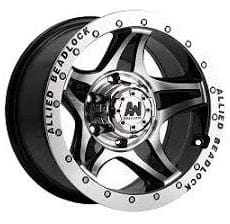 Wheel Strength
Strength is key especially with large diesel trucks. Some wheels arn't cut out for heavy duty trucks.
Here's a website that might help you:
Wheel Offset & Tire Calculator
We would love to help out and find a set up that fits your needs and gives your ride a whole new look. Our 4x4 mechanics are ready to work on your Jeep, SUV, truck, or other 4x4.
Colorado is a beautiful state however it comes with draw backs to us car enthusiasts. Due to the altitude and lack of oxygen theres a 15% loss in power. Fortunately we offer performance upgrades to get that power back and then some. Heres some of the basics we recommend.
Exhausts
Intakes
Tuners
Power Adders (SuperChargers, Turbos)
​
Now that your rig is looking good and sounding great its time to consider other upgrades. Unfortunately bigger wheels and tires comes with a cost. Braking performance, steering, and acceleration all suffer, Not to mention the added stress on components. Its time to Beef Up! Heres just a few things we recommend to bullet proof your rig.
Driveshafts
Axles
Re-Gears
Steering Upgrades
Brake Kits
​
We would love to help out and theres endless ways to bullet proof your rig. Our 4x4 mechanics are ready to work on your Jeep, SUV, truck, or other 4x4.
4X4 offroad stuff that makes you look good, perform better, and keeps you safe...on or off the trail.
4x4 Offroad accessories are important on and off the road. Here's some of the things we recommend:
Heavy Duty Bumpers and Body Armor: bumpers can protect you on the trail and off. Factory bumpers are designed to crumple and small impacts can do more damage than they should. We offer front and rear bumpers that are 3/16" to 1/4" thick to keep you and your rig safe.
Roll Bars & Cages: we all know off roading can be dangerous, its important to keep you and your loved ones safe. While some rigs come from the factory with roll bars lot of times they aren't up to the task of off roading. Even the new wranglers have a 1 star crash rating.
Lights and Light Bars: from retro kc lights to modern light bars. Lighting can prevent accidents on the trail and off. We mostly use them to prevent hitting wild life on Colorados many country roads. We offer a huge line of lighting and great install rates. Just don't be that guy who leaves on and blinds people...
Recovery Gear: even the extreme rigs need to be prepared. We offer a huge variety of trail gear power tanks and compressors to air down and small stuff like trail gauges. Take it from us and be smart and be prepared for getting stuck. Thats why we stay loaded up with recovery gear like winches, tow straps and traction blocks.
Camping & Storage: with a rig that can get you to some of the most secluded and beautiful locations why not stay longer. We can set you up with the best camping and overloading gear on the market. From vehicle specific racks and tents to trailers.
We would love to help out and with all these options we know it can be tough.  Our 4x4 mechanics are ready to work on your Jeep, SUV, truck, or other 4x4.