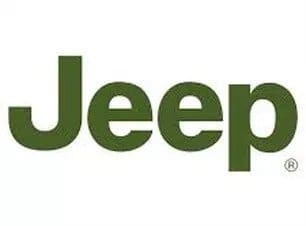 We have provided repair, aftermarket installation, and custom builds on jeeps since the beginning (32 years ago!).
of the vehicles we service are Jeeps...we have seen most everything!
We invest in technology and training...direct from Chrysler!
We've walked in your shoes...everyone here owns a Jeep and most of us trail that thing!
So yeah…we know a thing or two!  To be honest, we are not the cheapest 4x4 shop, we we know what we are doing, warranty all of our work, and ensure we delivery what we said we would.  We share your same passion for your jeep.  We all have one and we all use them!
We help our customers with:
Our 4x4 shop techs are highly trained to address customization and common issues like:
Mall crawler to rock crawler customization - we love it when our customers want to invest in their adventure and freedom!  We want to make you feel great and personalize your jeep so that it is unique to you and who you are.

Death wobble and steering wander

- if you have experienced death wobble you know what it is and you never want to experience it again.   We guarantee that we will fix the issue.  See our death wobble blog for what death wobble is.

Alignment

- from stock to adjustable control arms and other major modifications. We rock with alignments!

Diagnostics - The dreaded check engine light or your jeep just isn't running like you think it should….we have the technology and skill to address your issues.
The newer the Jeep you have…the more computer modules and electronics it has.  We invest in technology to make sure we can address issues as good or better than a dealer (non modified Jeep) and also help you solve problems related to modified Jeeps that dealers won't touch.  In fact, we have the same technology (WiTech / Chrysler Factory software) that dealerships have.  It allows us the same topology map of your vehicles computer system and models, access to technical bulletins and flashes to update software and address issues, and actuate all computer driven components to understand, address, and test all issues.
We know when there is a problem and how to fix it.  That's not to say there are not difficult diagnoses or the occasional hidden gremlin, but we work really hard for you.  We are an honest 4x4 offroad and repair shop that keeps things real.  We are transparent and provide all details online accessible by you.  We are here for you!