When and why do I need different gearing?
Your vehicle's gear ratio has an effect on how much torque and horsepower is available to you across the RPM band. Changing your vehicle's gears shifts the power band forward or backwards, and can compensate for modifications like larger tires.
When larger tires are installed, you have several things working against you: the diameter of the tire, rotational mass, rolling resistance, and the added weight of the tires. By re-gearing to a shorter gear, you will increase the amount of force that is being sent to the axle and this allows your vehicle to move the tires with less strain on the engine.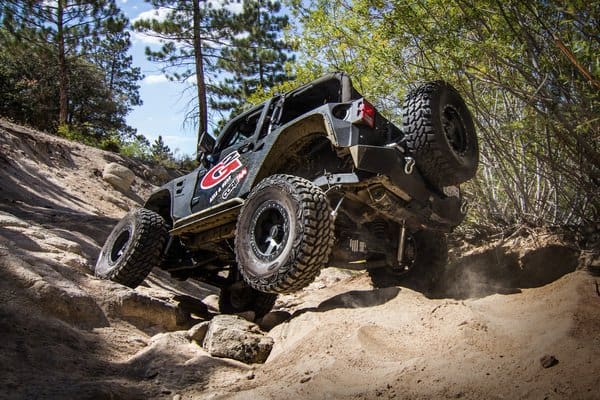 JK/JKU Gearing
Often times, you need more power out of your Jeep because of a lift kit and bigger tires. The factory ratios are not low enough to give you the power you need with these modifications. The acceleration and power band will seem to have slipped due to your upgraded tires and wheels. This just means it's time to re-gear and reclaim your power!
Our re-gearing packages include:

Front and rear ring and pinion gear set
Master install kits 
New differential bearings
New front axle seals
Replace with new gear oil
Labor - Installation Done Right
* Does not include 500 mile check-up and fluid exchange
Gear Ratio Guide for Larger Tires
This chart is based on 65 MPH and a gear ratio of 1:1, with a manual transmission in 4th gear. PLEASE NOTE: If you have an automatic transmission your RPM will be higher due to normal slippage in the transmission and the torque converter. With an overdrive transmission your RPM in overdrive will be 15% to 30% less than indicated.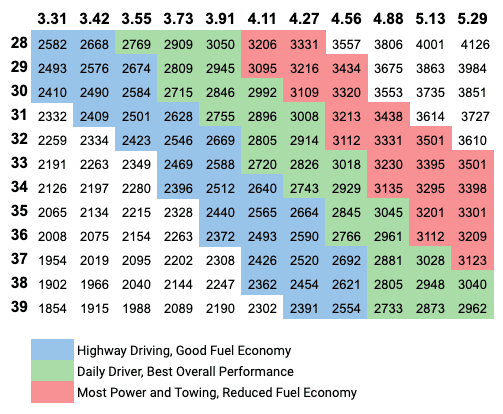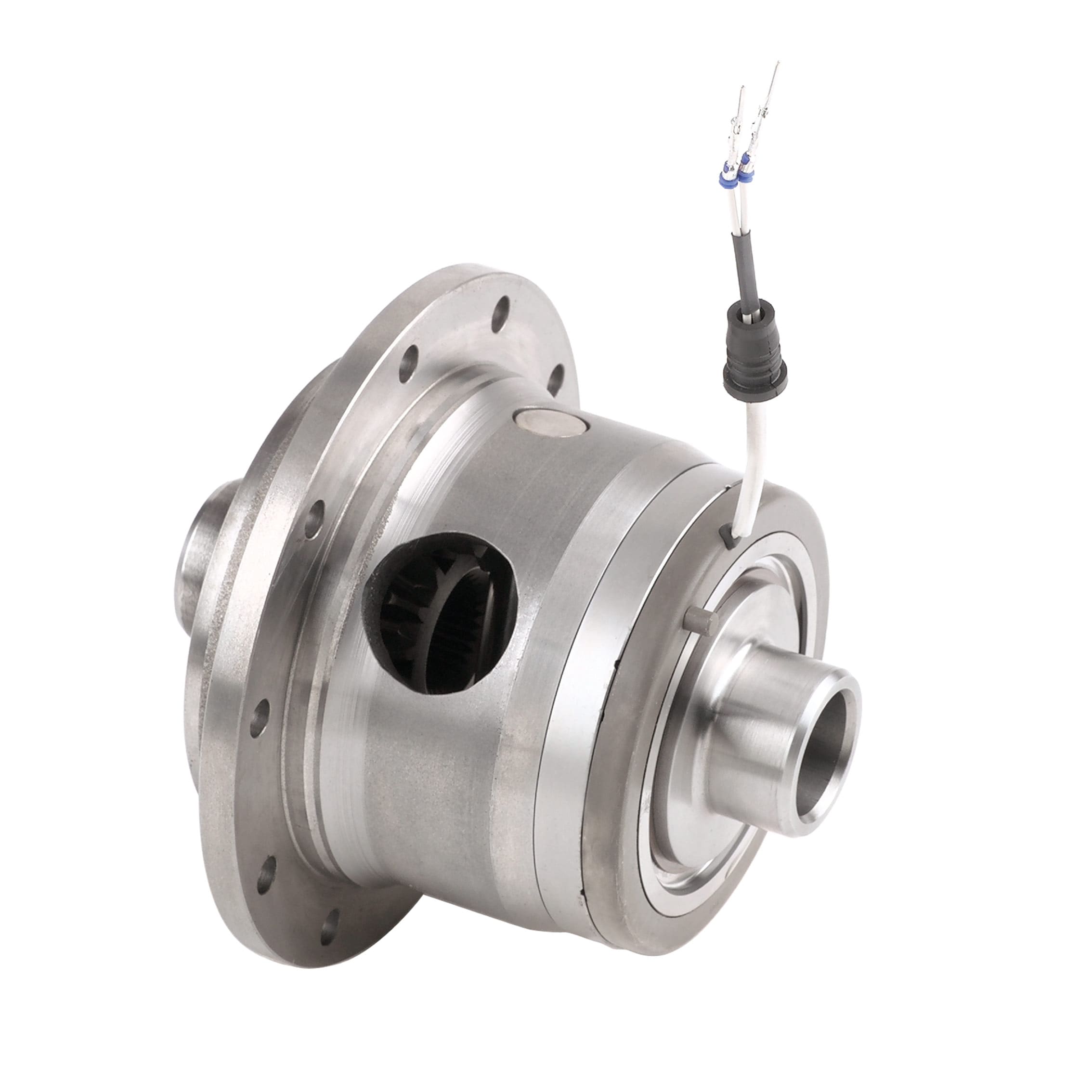 What are lockers?
The two main goals for off-roading are simple: overcome obstacles and maintain traction. In fact, aftermarket mods thrown onto off-road rigs are aimed at beefing up a vehicle's ability to perform these two tasks. A locking differential is certainly no exception.
Lockers are designed expressly for 4-wheel drive systems to give you the ability to lock or unlock the differentials when necessary.
There are two types - E-locker and Air Locker.  There is a great debate on which one is better (kind of like winch cables - steel or synthetic. At John's 4x4, we prefer E-Lockers.
We offer Eaton Lockers and more!
Do I need a Slip Yoke Eliminator (SYE)?
Short wheelbases and lift kits beyond 2.5" may have severe driveline angles - the angle of the rear drive shaft causes vibrations and will put unnecessary strain on the u-joints.
Eliminate driveline vibrations and increase the strength of your Jeep transfer case with G2's Slip Yoke Eliminator kit. This heavy duty slip yoke eliminator kit converts the standard slip yoke of a Jeep NP231 transfer case to a more reliable fixed yoke output accommodating a longer drive shaft. Each kit includes a replacement output housing, heavy duty main shaft, rear output yoke shaft, and all necessary hardware. Drive shaft sold separately.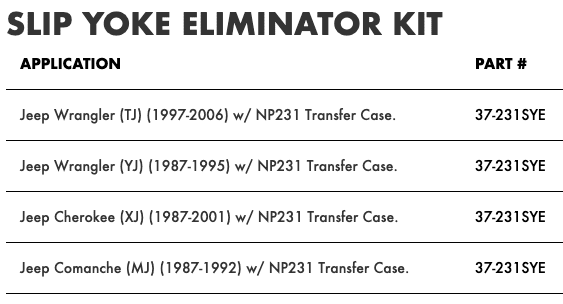 Call us for a free quote to install gears or lockers in your rig!
(844) 243-5110