Some Of The Toughest Trails In Colorado Our Off-Road Shop Can Help You Prepare For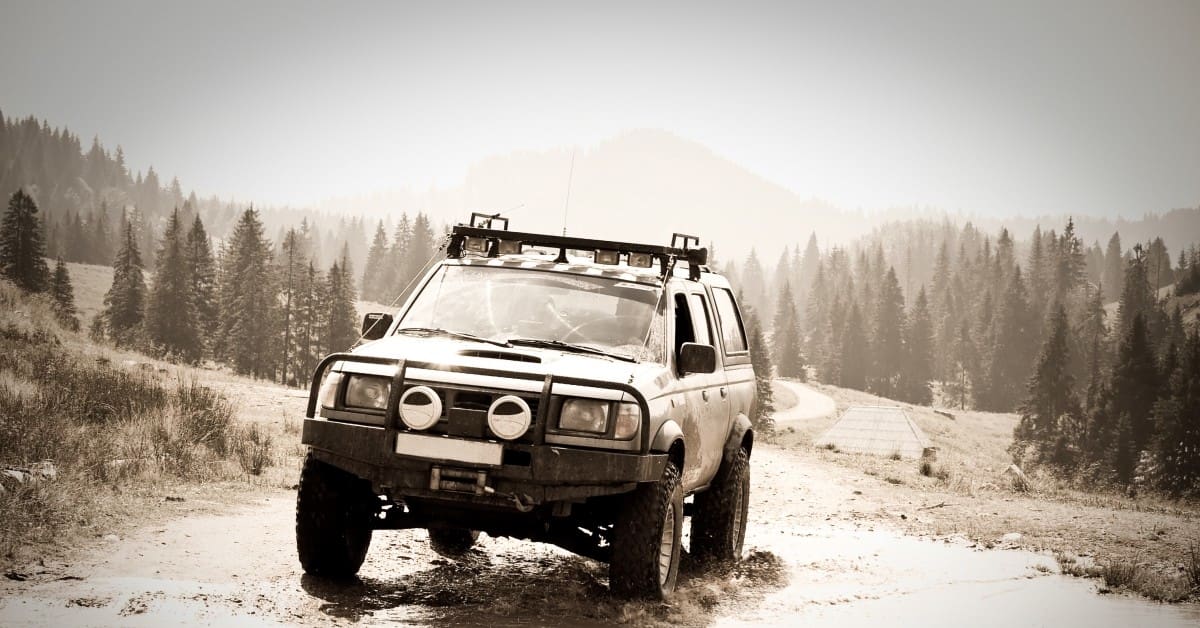 Here at John's 4×4, we have a little saying that we like to toss around: "Those who don't appreciate off-roading have probably never been before." You see, we think that life is simply too short to spend it within city limits. Paved roads are just predictable, endless, and frankly, boring. Sure, society needs regular roads and highways to get from Point A to Point B, but we truly believe that there's so much more to driving than this. 
Your 4×4 Auto Shop Specialists In Boulder
We express our appreciation of the open trails, modified suspensions, and recovery gear by serving off-road enthusiasts in Boulder and the surrounding area. Our lift kit experts have modded countless Toyota, Subaru, Jeep, and Ford vehicles, helping people access remote areas of the wilderness that just couldn't be accessed with a stock ride. This is what we take immense pride in doing. 
In today's blog post, we'll cover several stunning off-road trails in Colorado (often referred to as "Jeep trails") ranging from relatively easy to expert-only access. If you're convinced that your rig isn't beefy enough to handle some of these trails, please don't hesitate to contact our 4×4 auto shop in Boulder for a quote on a lift kit or a completely custom suspension system. 
Certified 4×4-Worthy Off-Road Trails In Colorado
Middle Saint Vrain Trail
This 8.5-mile trail might seem short based on the distance, but a moderate-difficult rating means that you'll probably take most of the trail pretty slowly. Located not too far from Boulder up near the Indian Peaks Wilderness, you'll want fat tires and ample clearance to navigate the swath of giant rocks, deep creeks, and fallen tree branches that await you. 
As far as moderately challenging Jeep trails go that are close to town, it's hard to beat the Middle Saint Vrain Trail — and hey, the views are always a nice bonus! 
Mount Baldy
If you're looking for a trail that's more iconic and popular (make sure you camp out overnight and hit the trail early), Mount Baldy doesn't disappoint in its trail prowess and epic views. Baldy is just south of Colorado Springs and offers an easy-to-moderate trail challenge. 
What's great about taking the Mount Baldy trail is that you can easily connect to Mount Rosa and other southern parts of the Almagre Mountain Range, turning a would-be quick drive into a long day of adventure. 

Imogene Pass
In terms of iconic and purely epic mountain passes in the state, Imogene Pass offers the standard of "holy cow" views. It tops out at 13,114 feet, making Imogene the second-highest drivable pass in the state (next to Mosquito Pass). Imogene is a non-stop thrill ride of incredible vistas, thin air, and technical challenges for drivers. 
A proper 4×4 is a must for this drive, as is an experienced driver. If you want to learn about technical 4×4 driving, we recommend riding along with a seasoned friend and taking in the experience several times before driving on your own. 
Yankee Hill and St. Mary's Trail
If you're in search of an opportunity to "summit" a peak like you would on-foot, but in a Jeep or other modified off-road vehicle, Yankee Hill/St. Mary's Trail is certainly worth considering. This area is connected to the Central City network of OHV trails, so it's fairly accessible for a day drive coming from Boulder rather than driving all the way down south to the San Juan area. 
With great views of both St. Mary's Glacier and Kingston Peak in sight, Yankee Hill and St. Mary's Trail offer a manageable but still somewhat challenging trail for both learners and experienced off-road enthusiasts alike. 
Lizard Head Pass
Admittedly, Lizard Head Pass is not a technical 4×4 Jeep trail, but rather, more of your standard mountain pass that most vehicles should be able to traverse just fine. The views are what make this pass a drive that we recommend hitting, 4×4 or otherwise. 
Need an Off-Road Lift Kit Installation In Boulder? 
If you're feeling the call of the trails, make sure that you tackle them in a vehicle that's properly outfitted. Get in touch with our 4×4 auto shop in Boulder today and take the next step toward the off-roader of your dreams.