Tools You Need to Off-Road, Part 1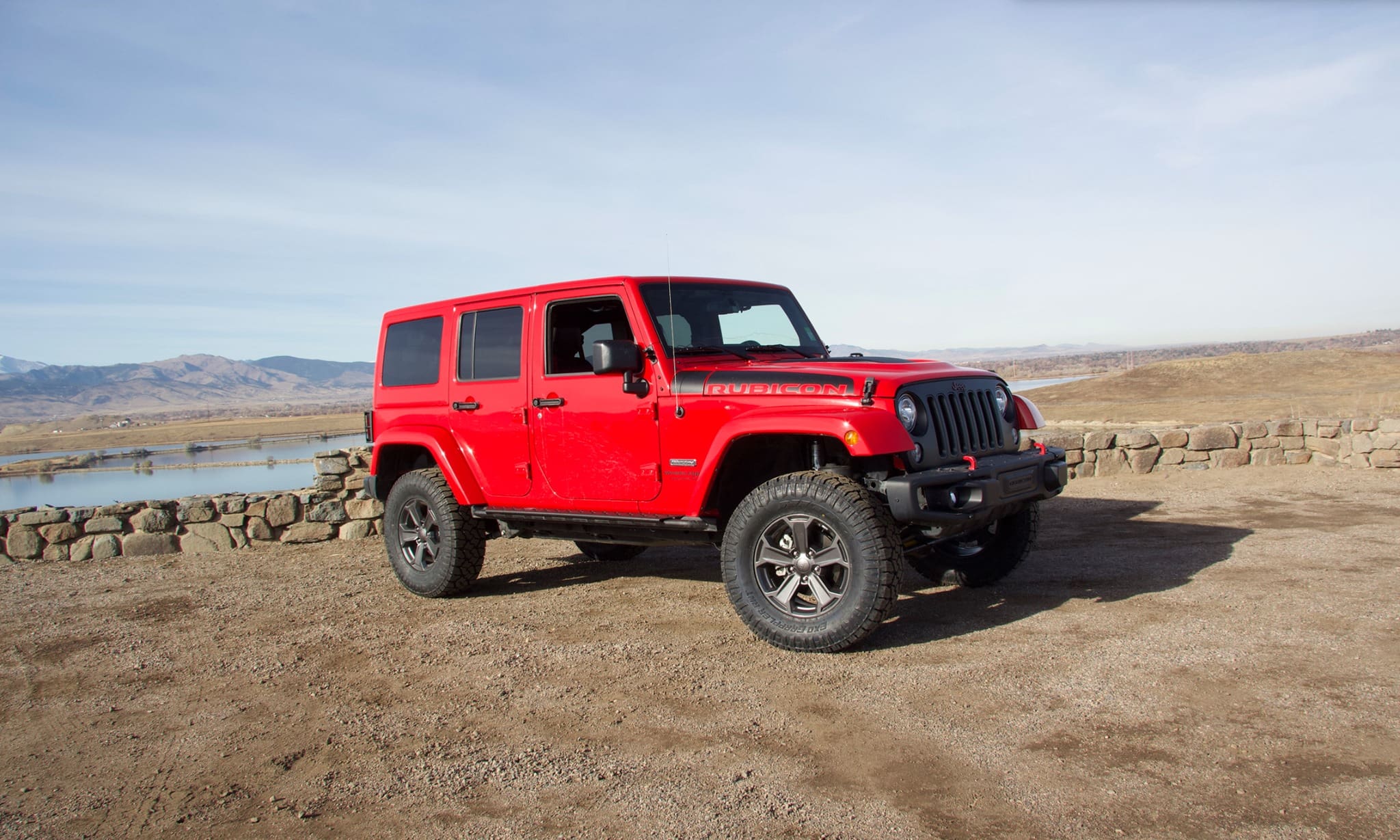 Off-roading is one of the best adventures you can do. You get to explore trails and natural areas that few others can go. You get to be out in nature with your family, enjoying the sights and the sounds. You get to have fun, experiencing life as an early explorer. You get to enjoy life as it was meant to be enjoyed.
That being said, you have to be prepared for emergencies and the unexpected. Being out where no one else is means that there's no one close to rescue you should your 4×4 off-road vehicle break down or an accident occur. You'll need to carry essential items and tools with you at all times.
John's 4×4 in Boulder specializes in off-road equipment and maintenance, as well as off-road parts. We are a 4×4 repair shop that can help you not only outfit your off-road vehicle, but also keep it running strong. We offer lift kits and wheels and tires to make your 4×4 off-road vehicle of choice run smooth and easy. In addition, we offer performance upgrades and off-road accessories, from bumpers to body armor, to ensure you have the most fun and are safe doing it. Below, we'll go over some essential tools you should carry along with you at all times while off-roading. Contact us today to get started!
ESSENTIAL TOOLS YOU'LL NEED TO OFF-ROAD SAFELY
Friends
No joke…the best thing you can bring with you when you off-road is a friend.  Someone else with an off-road vehicle that can assist you with recovery, safety, or god-forbid emergency care. There may be times when you vehicle gets damaged enough you cannot repair real-time on trail and you need a ride back until you can get help from the awesome folks at Colorado 4×4 Rescue and Recovery Or you are hiking and experiencing the great outdoors on foot and you step wrong and need help getting back to vehicle and to medical care. Oh yeah …and it's more fun to share the experience with a friend!
Off-Road Vehicle Recovery Kit
As the name implies, an off-road vehicle recovery kit includes everything you will need for a recovery. Let's face it, most of us do not have everything!  So what are some of the things that fall into recovery gear?  They are things like:
Pull straps (static or snatch)
Snatch Block
D-rings (shackles)
Gloves (very important…remind the owner of John's 4×4 to tell you a personal story when you come in)
Winch
Traction Board (US-made ActionTrax or Australian MaxTrax)
Tree Saver Strap (because it's the right thing to do)
Hi-lift jack or ARB Hydraulic Lift
CB Radio
Flashlights
Tools (for emergency repair, but we'll talk about this more later)
And so much more!
Whether your vehicle has slipped off the trail, or it's stuck on a huge boulder, an off-road recovery kit has everything you need to tow it out. Ideally, your 4×4 truck or jeep has a winch. If not, you'll have to rely on someone else to help tow you out. At the bare minimum, you'll need a snatch strap and some shackles.
John's 4×4 in Boulder recommends that you ensure that your strap is rated at least four to five times the weight of your vehicle in order to overcome whatever you are stuck in.  You'll want to regularly inspect the equipment in your off-road recovery kit because it will perform such a vital function should it be needed.
John's 4×4 in Boulder offers the best in off-road 4×4 parts and recovery gear, from winches to traction boards and air compressors. Not being prepared for the inevitable can ruin your day, and even your whole 4×4 off-road trip. Stock up with us today!

Lighting
Let's face it, breakdowns and the like often don't cooperate when it comes to weather and time of day, and they often take a lot longer than anticipated. If your off-road 4×4 vehicle were to decide to stop working close to nightfall, you're going to need task lighting in order to assess and hopefully fix the problem. LED work lights that are magnetic are great because you can attach the light to your vehicle and then work hands-free. These are great for when you are working underneath your vehicle as well. Whether you have a breakdown or you just need to air your tires back up and make sure you didn't lose something, having good quality lighting cannot be underestimated here.
John's 4×4 in Boulder offers great lighting options for your 4×4 off-road vehicle, from retro KC lights to modern Rigid light bars and cube lights. Lighting prevents accidents and allows for fun night-time adventures off-road. From the best in small, transportable lighting to top-notch off-road vehicle lighting, we've got you covered. We'll even install your lights as well.  Shop today!
Off-Road Tires & Wheels
An essential part of off-roading is your off-road tires and wheels. And while John's 4×4 in Boulder realizes that you probably realize the importance of having the best wheels and tires for off-roading, it's worth mentioning here since they are an essential tool that you must have in order to safely and effectively off-road. Having tires meant for off-roading can mean the difference between a fun trip and one that is fraught with constant hassles of being stuck or of not being able to go where you want to go.
For over 40 years, John's 4×4 in Boulder has offered off-road wheels and tires for your next off-roading adventure. We are experts and can help you choose the best off-road wheel and tire for your needs.  If you are like most of us, you also commute or drive your vehicle on-road a lot and having a tire meets the demands of both road and trail may be important.  We got you covered there too!
HOW JOHN'S 4X4 IN BOULDER CAN HELP YOU IN YOUR NEXT OFF-ROAD ADVENTURE
John's 4×4 in Boulder believes off-roading is insanely fun and exciting. However, it's only fun and exciting when you are well-prepared for the unexpected out on the trail. When you have the right off-road parts and tools, getting stuck or having a minor mechanical problem is no big deal. However, when you are not prepared, your minor problem could become a big problem.
When you partner with us, we can help you get outfitted in perfect order for your next off-roading adventure. We can perform routine maintenance on your off-road vehicle. We offer performance upgrades, such as a brake kit or a power adders. And we offer all of the off-road accessories you could need, from cages/storage platforms to heavy duty bumpers and lifts.
Our wheels and tire selection is through the roof, meaning we have the exact match for your needs, plus we can do all of the installation in our 4×4 repair shop for you. Check out our lift kits as well, which can be customized for your needs, your vehicle, and your use and ride preference.
At John's 4×4 in Boulder, you can count on us to get you taken care of and ready for your next 4×4 off-road adventure with the best off-road parts, accessories, wheels and tires, and more. Contact us today!