Taking the Kids Off-Roading: What You Need to Know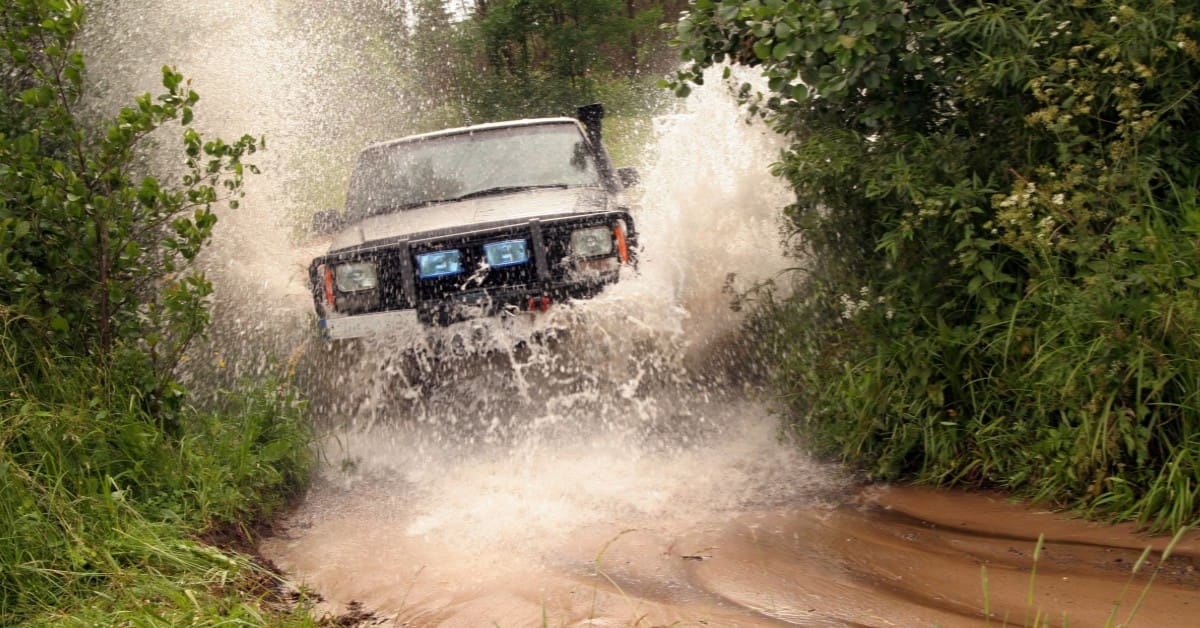 Off-roading is a great sport, especially here in Colorado. There are so many trails and places to go off-roading, and with such a beautiful landscape to off-road in, why wouldn't you want to share this with your children?
John's 4×4 is a family-owned and operated business, serving Boulder and Northern Colorado with the best 4×4 lift kits, suspension systems, and accessories. We also rent Jeep 4×4 vehicles in order to bring the love of the sport to more people. And if you need a tune-up or an oil change, our automotive repair shop can help with that as well. In this blog post, we'll discuss tips for taking the kids off-roading. Visit John's 4×4 in Boulder today!
TIPS TO TAKE THE KIDS OFF-ROADING
Make Sure Everyone is Comfortable
Off-roading can be an all day adventure with lots of bumps along the way. You want to ensure everyone is comfortable right from the get-go so they will last the incredible journey ahead. John's 4×4 in Boulder recommends that you pack plenty of clothing, blankets, and pillows if you have toddlers who may nap during the day. You want your kids to have fun, but if they are bumped around with no padding all day long, chances are their butts may hurt at the end of the day.
With kids, you also know that they get hungry more frequently, so be sure to pack more than enough food for your journey. Try to pack food that is easy to eat while driving as well. Things such as cheese sticks, crackers, Goldfish, granola bars, and trail mixes are great, nutritious foods that aren't difficult to eat while driving. Also, pack drink items that you can drink out of a straw, such as Capri Sun packs and the like. Gatorades will work as well, but stay away from cans that you have to pop open. Odds are, your kids won't drink them quickly enough, and they will just be jostled around and spill. John's 4×4 in Boulder recommends drinks with twist tops to save your four-wheel drive vehicle from interior messes while on the road.

Good Hiking Boots or Shoes
If you have been off-roading before, you know that frequent stops are part of the day between gnarly passes and just breaks to enjoy the scenery. With kids in tow, you'll probably stop more frequently. Part of the fun for kids on off-roading and 4×4 adventures is exploring the next terrain you are encountering. Your kids will most likely want to get out and hike around for a few minutes when you do stop. Thus, they will need good boots or hiking shoes to scramble over such tough terrain. John's 4×4 cautions that you should make sure the kiddos don't go out of sight when you are on the trail.
Weather-Related Implements
As those who live in Colorado know, one moment it can be sunny out and the next it can be raining and cold. When off-roading in the mountains in Colorado, you need to be prepared for any type of weather. If you are off-roading in a Jeep 4×4 with the top off, you'll definitely need sunscreen, hats, and rain gear. Hats are great for kids who usually like to wear them (some more than sunscreen), and they not only keep the sun at bay, but they also keep the bugs away as well.
Sunglasses are important as well. Not only do they provide eye protection if you are not wearing goggles, but they also keep the sun glare down and protect your eyes from the powerful rays of the sun. A light shower is always a possibility in the Colorado mountains so a great rain jacket or umbrella is recommended by John's 4×4 in Boulder as well.
VISIT JOHN'S 4X4 FOR ALL YOUR OFF-ROADING AND 4X4 NEEDS
John's 4×4 in Boulder has everything you need to have a fun and safe trip off-roading with the kids. From the best custom suspension lift kits to automotive repair needs, we've got you covered. Visit us today!