See below for our current specials to help you keep your 4x4 performing as it should


At John's 4x4, we're proud to be the #1 Jeep outfitters in Boulder and the surrounding communities. 


With a number of pre-designed customization packages, we help make your Jeep work for you.


Best of all, we customized every Jeep lift kit to work for your specific needs. It doesn't get much better!


Have a question about how we can bring your vision for your Jeep to life? Don't hesitate to call us.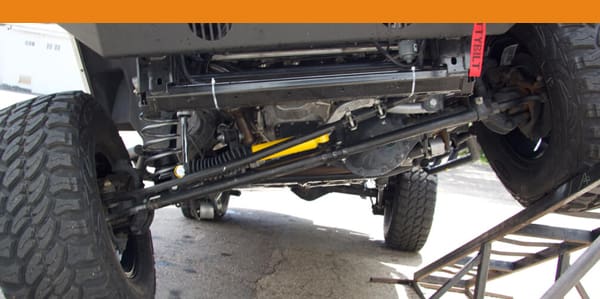 Front Diff, Transfer Case, and Rear Diff
Starting at $230
When was the last time you had these important gear fluids changed?  Do you trail often? Either way, we have an awesome opportunity to take care of that dirty job for you.  We will:
Drain fluid

Inspect the fluid, housing, and your gears

Clean up any residue and replace covers or drain plug

Refill with the appropriate fluid (per OEM or after-market part recommendation).
Oh! and by the way...we will perform our legendary courtesy check to make sure everything is great with your 4x4!  Click here to learn more.
Price subject to change. Offer is based on 6 qts of standard fluids. Larger capacities or different fluid options may increase price.