What are they? Why are they so important?
Think of an inspection as a full physical that you would get as a human. A professional or series of professionals look at every aspect of your physical and mental state. They take blood work and perform over 25+ tests, they check your muscular structure, respiratory and heart rate, etc. They look for abnormalities, identify measures that are outside normal parameters, and assess mood, cognitive thinking, and mental stability.  As a 4x4 offroad and repair shop, we offer a thorough check up with the objective of identifying problems quickly before they worsen, prevent future issues, and ensure you remain healthy and active for a long time.
Now, replace the word "human" with "Jeep" or "vehicle" and you now have an idea what we do for an inspection.
Areas of the 4x4, SUV, or car vehicle that are inspected for wear or failure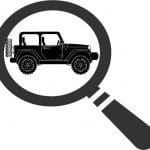 Results are shared - each area identified as healthy, needs attention, or critical (failing now). Pictures or video are also provided so you can see yourself.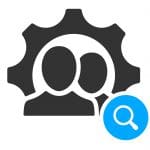 We provide recommendations, estimates, and consult with you as to the why and what might be the priorities to address.
60 different areas of your vehicle with special emphasis on chassis, steering, and suspension. These are the areas that need the most attention in a jeep…because they are ones that get "used" the most and can be a safety or performance issue. When we are finished with an inspection, you will get a detailed report and all recommendations online where you can digest and approve that which you want. After every inspection we actually talk to you and consult about any issues, our recommendations, and suggested priorities.
Note: If you have a 2008 or newer Jeep, we leverage Chrysler factory diagnostic software (WiTech) to identify any Technical Service Bulletins or Flashes (software upgrades) that might be needed.
When would you do an inspection?
Pre-Purchase of a Jeep, 4x4, SUV, or car
Post-purchase of a Jeep, 4x4, SUV, or car (not our favorite for you)
Pre-lift Installation (before we install a lift in our 4x4 shop)
Before "dry" trail season starts or before a planned adventure
Post adventure when you think you might have an "injury"
Before winter season
Vehicle comes in for service - diagnostic works finds other issues and tells us we should inspect more
You just want to know your Jeep or vehicle is in top working order for its age
What does an inspection cost?
We charge a nominal $100 per inspection and spend a great deal of time and care with you Jeep or vehicle.  It is important to us that you are safe, feel good about bringing your Jeep or vehicle to us, and that we do our best.  We want to earn your trust to be your 4x4 offroad and repair shop.
(Note: if vehicle is in for another service and we determine it is critical to do an inspection, we will do this at no charge)
Want to see an example of an Inspection Report?