Why Should You Get An Off-Road Jeep Rental In Boulder?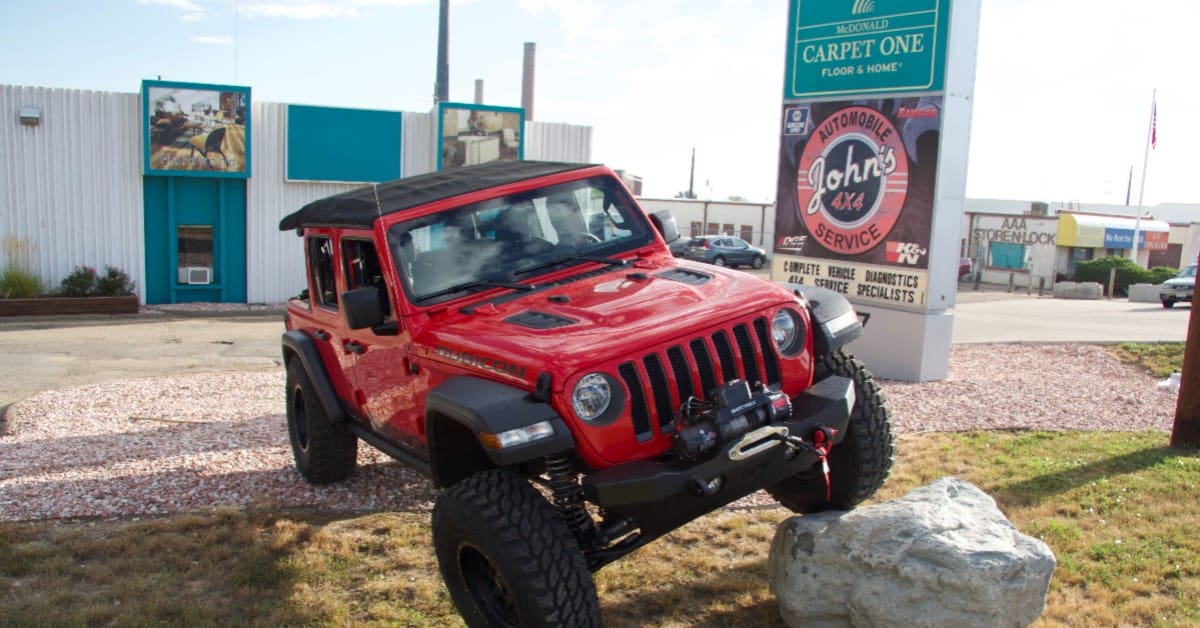 Life is too short to spend your life at a desk, working the precious minutes away in front of a computer. And with a backyard as truly epic and scenic as our own here in Colorful Colorado, it's certainly nothing shy of a crime not to get out of town and explore the wonder and adventure that's out there. 
Well, that's why John's 4×4 is proud to offer off-road Jeep rentals from our automotive repair center in Boulder, Colorado. We know that your adrenaline-driven wanderlust is hidden somewhere in your 9-5 grind, and we're here to equip you with the vehicle necessary to get you places you could only dream of driving (and save you a broken bumper and punctured oil pan while we're at it). 
Below, John's 4×4 offers several perfectly valid reasons why you should hit the alpine trails with one of our Jeep 4×4 rentals. 
Try It Before You Buy It
Maybe you're interested in off-roading but you don't have much experience. Maybe you've driven by the local Jeep dealership one too many times and you've even started to lurk around the forums. You can feel your 4×4 senses tingling. 
Unless you have buddies with a fully built rig (it certainly doesn't hurt to make these friends), it's worth every single cent to use our trail-ready Wranglers and hit the trail with confidence. Not only will you learn a lot, but you'll get to determine if you really like off-roading or not. 
Impress Your Date
People that aren't impressed by vehicles are either envious of what you're driving, or simply lying. Regardless of who you're trying to impress, flexing your off-road driving skills is a uniquely strange but surprisingly effective way to win over the respect of your date. 


Limit Your Kids' Screen Time
Call it a cliche, but kids tend to spend far too much time sucked into their devices. The same goes for adults, so even if you don't have kids, get your roommates or buddies out of their comfort zone and take them up to the mountains where…gasp…there's no service. 
Your Wife Won't Let You Take The Prius
She's smart, because that sucker certainly can't handle the trails. The thing that prevents many people from off-roading is simply a lack of a vehicle that can do it. And don't get us wrong; your stock 4Runner or Outback is fairly capable, but it's not a true off-road vehicle. You'll need more clearance and a better suspension than that. 
Blow Your Guests' Minds
Despite the traffic, I-70 can take you to some pretty scenic places. Even easy-to-navigate dirt roads wind up overlooking some breathtaking sights. But when you're able to access roads that few people can access, Colorado treats you and your passengers to vistas so stunning that your guests may faint. Bring water and snacks with you. 
Convinced? Rent A Jeep In Boulder Today!
All we're waiting on is for you to give us a call and place your Jeep 4×4 reservation. Then, the trails are all yours. Contact John's 4×4 to get started.