John's 4×4: Your Source For Off-Road Jeep Rentals In Boulder!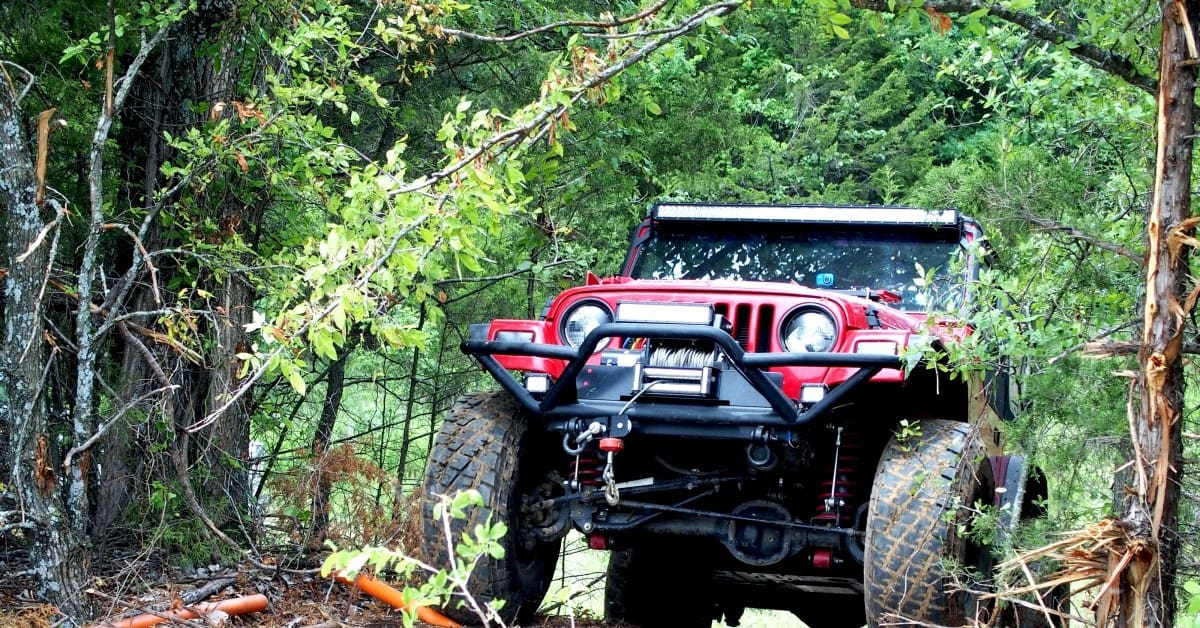 Off-roading offers an incredible experience for everyone involved. Not only will you access areas that most vehicles can't navigate, but you'll be immersed in stunning backcountry. Of course, you don't need to park your car at a trailhead and physically hike. You can drive all the way to your destinations! 
Those who go off-roading usually get bitten by the bug and turn into enthusiasts in a matter of months. As for those who don't appreciate hitting the dusty trail with oversized AT tires…well, they simply haven't been on an adventure yet. 
John's 4×4: Now Offering Jeep 4×4 Rentals In Boulder, CO! 
When it comes to living in a place like Boulder — or really, anywhere along the Front Range of Colorado — it's a darned shame not to take full advantage of the bounty of hiking trails, off-road trails, campsites, and countless recreational opportunities in our collective backyard. That's why John's 4×4 specializes in outfitting off-roading vehicles with the best lift kit installation services in Boulder and the surrounding area. 
Now, off-roading is a hobby and passion, and like any other hobby and passion, these things require a great deal of time and money. We're also an auto repair shop in Boulder, and so we realize that your everyday driver probably doesn't have a sweet off-road rig. That's perfectly fine, because now, we're proud to offer fully-built off-road Jeep rentals! 


About Our Jeep Rental Service
Though hitting the trail with someone who knows what they're doing (seriously, we can't recommend this enough!) is the way to go when it comes to off-roading, you shouldn't have to know someone with a rig just to go off-roading. Our Jeep rentals are battle-tested and 100% trail-ready, offering enormous amounts of clearance and torque for easy trail navigation. 
If you've ever thought about hitting the St. Vrain Trail, Lefthand Canyon OHV Area, or another off-road trail deeper in the Rocky Mountains, but can't because your vehicle won't be able to handle it, we understand. We applaud your foresight, because all too often, many drivers were too ambitious at the wheel and got their stock 4Runner or Tacoma wedged between rocks. 
Our Jeep rentals give you the confidence of knowing that you have a truly capable, fully-built rig at your disposal. The best part? You can rent one for a tiny, tiny fraction of the cost that it takes to invest in a true off-roader. Multi-day rentals are even cheaper!
How It Works
Our Jeep rental service in Boulder is remarkably simple: 
Book online and reserve your Jeep of choice at your convenience. 

Arrive at our auto shop 30 minutes prior to your booked appointment time. 

Watch a quick but informative safety video. 

Sign an agreement. (duh)

Do a walk-through of your Jeep and its capabilities from our friendly staff member. 
That's it! Exploring some of the most rugged terrain in our Rocky Mountain backyard has never been easier. 
Book Your Boulder Jeep Rental Today!
We're incredibly excited to share our love of the trail with you. If you have any questions, please feel free to contact John's 4×4.