John's 4x4 Jeep Rentals Boulder, CO
Have you ever wanted to...
Explore the Rocky Mountains, but you don't have the right vehicle or you are traveling from out of town?

Go places that most people never see?

Thinking about buying a Jeep because you think trail riding would be super cool?

Or simply enjoy the great outdoors with friends and family?
John's 4x4 is your go-to-source for Jeep rentals, accessories, lifts, and repair since 1978.
All of our four door Jeeps are $259 for single day and discounted for multi-day rentals!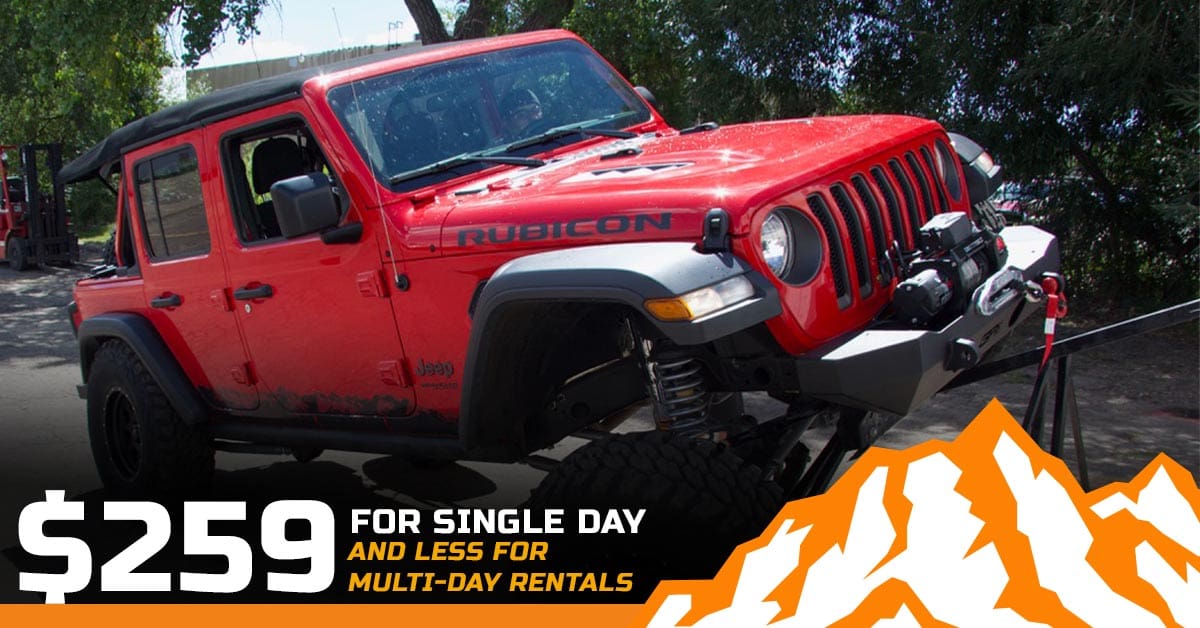 or call us at (888) 502-1008
How it works:
Book online and reserve your Jeep(s).
Arrive at John's 4x4 Jeep Rental  30 minutes before your booked appointment time.
Watch a quick but informative safety video.
Sign an agreement.
Get a walk through of the Jeep, it's capabilities, and its accessories.
All Jeep Rentals come equipped:
3.5" Rubicon Express lifts - the best lifts on the market!
Minimum of 35" tires from ProComp
9,500 or 10,000 lb Smittybilt winch
Body armor from Smittybilt
Removable doors
Seating for up to 5
Don't forget to:
Bring your drivers license
Bring a copy of your full coverage vehicle insurance
Download the FREE Avenza PDF Maps app on your smart phone.
Pack your best grin because you are about to experience the best day ever!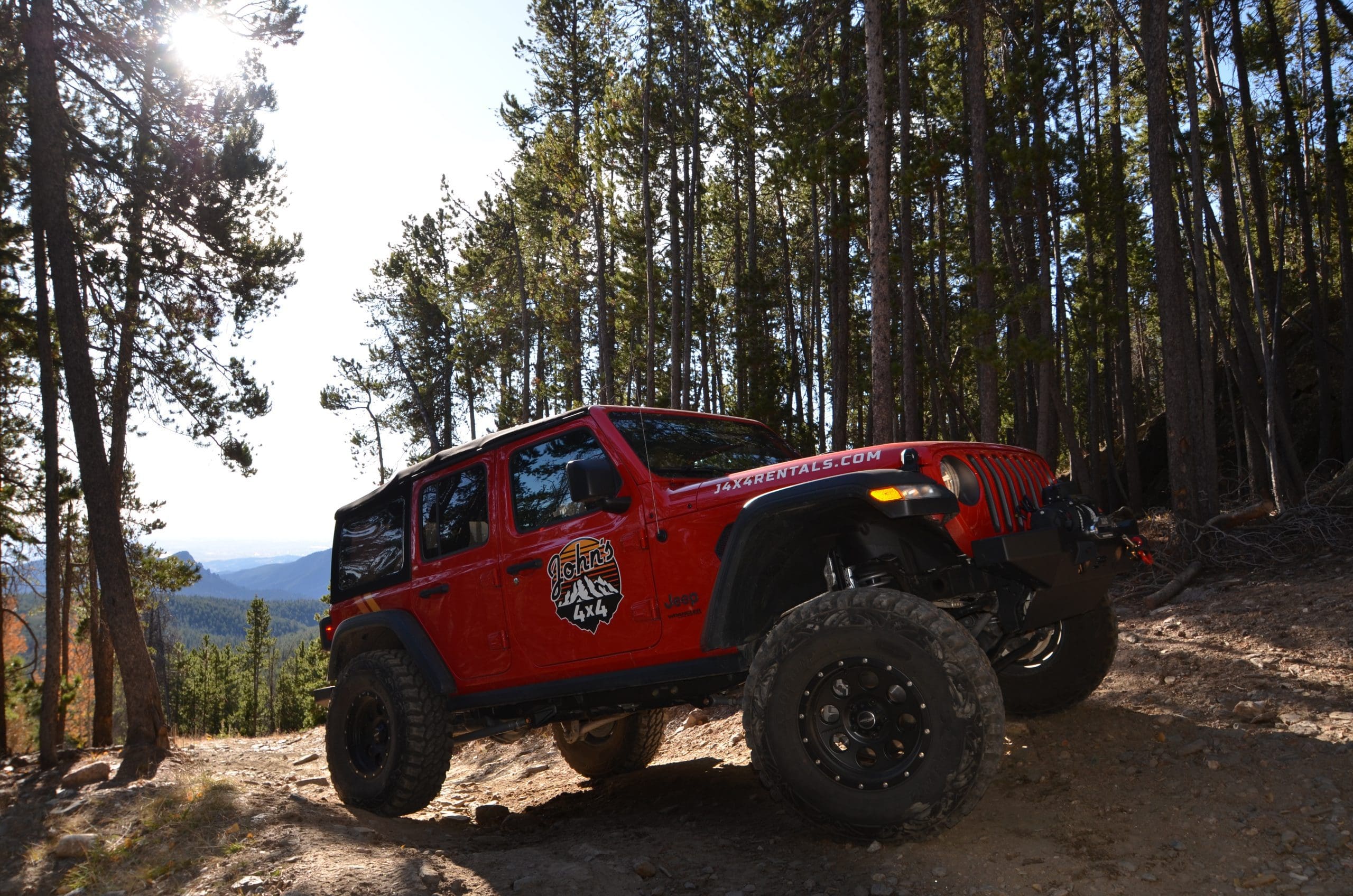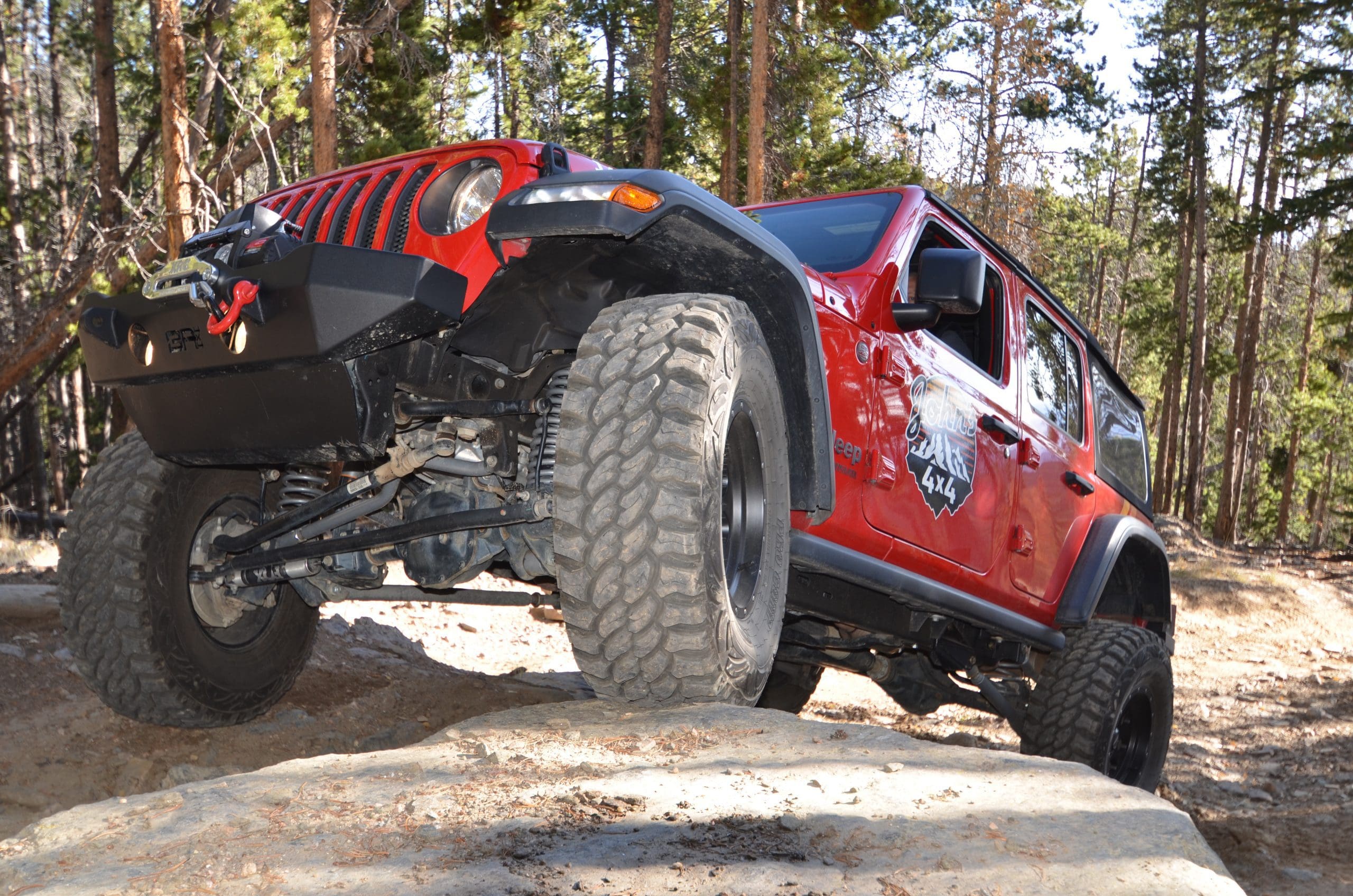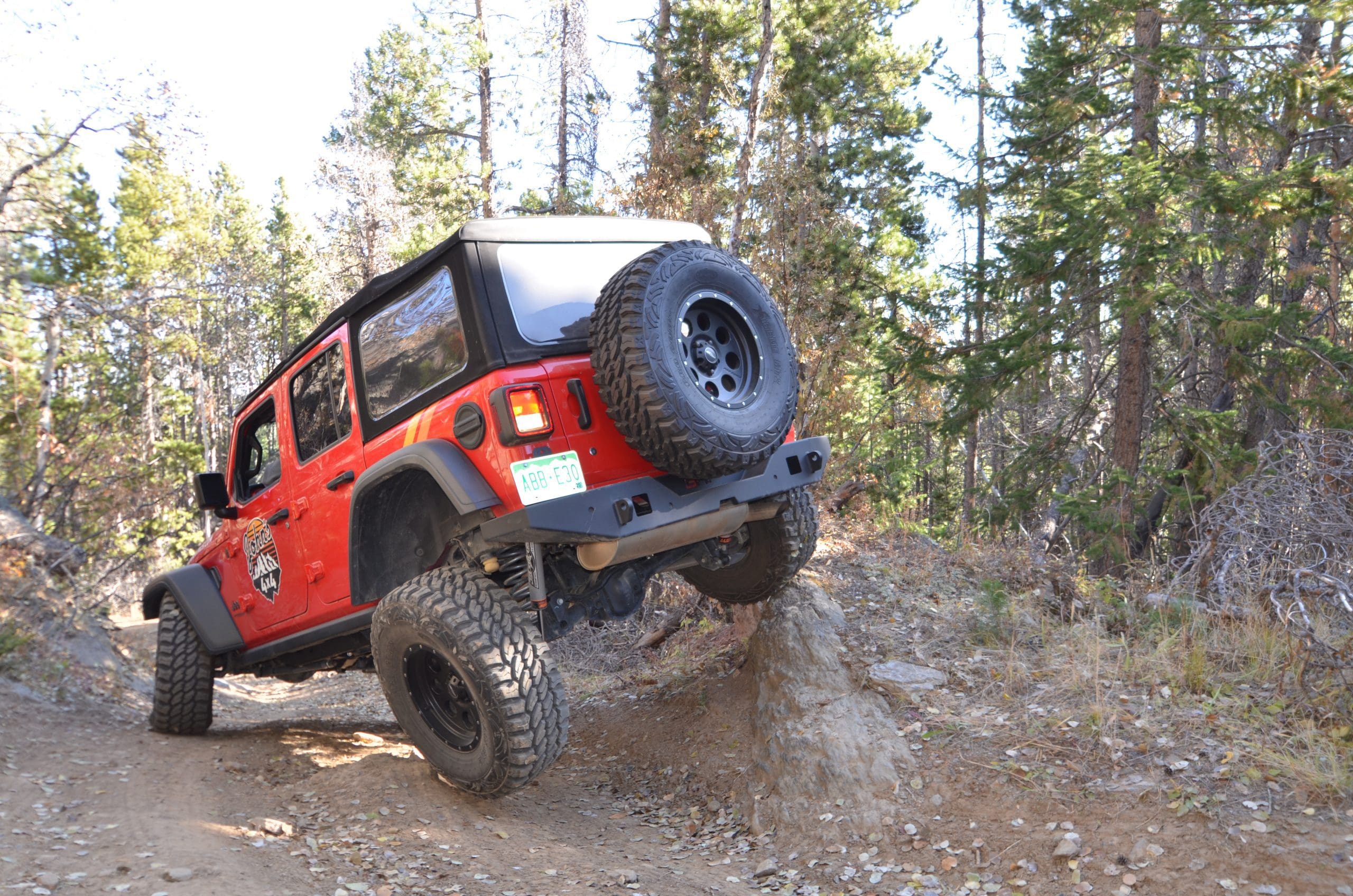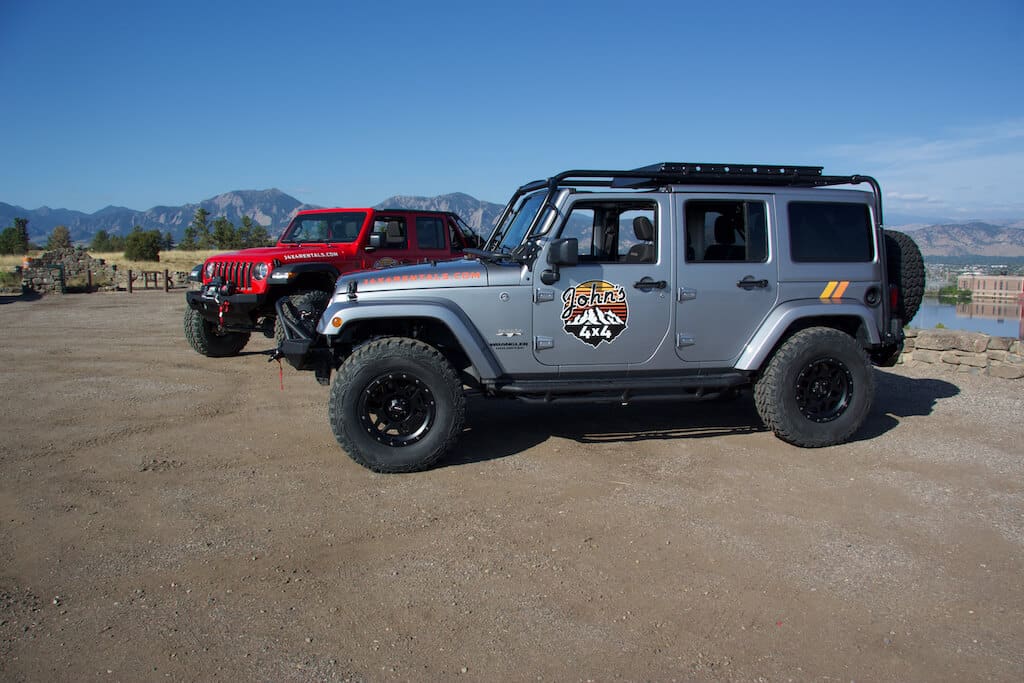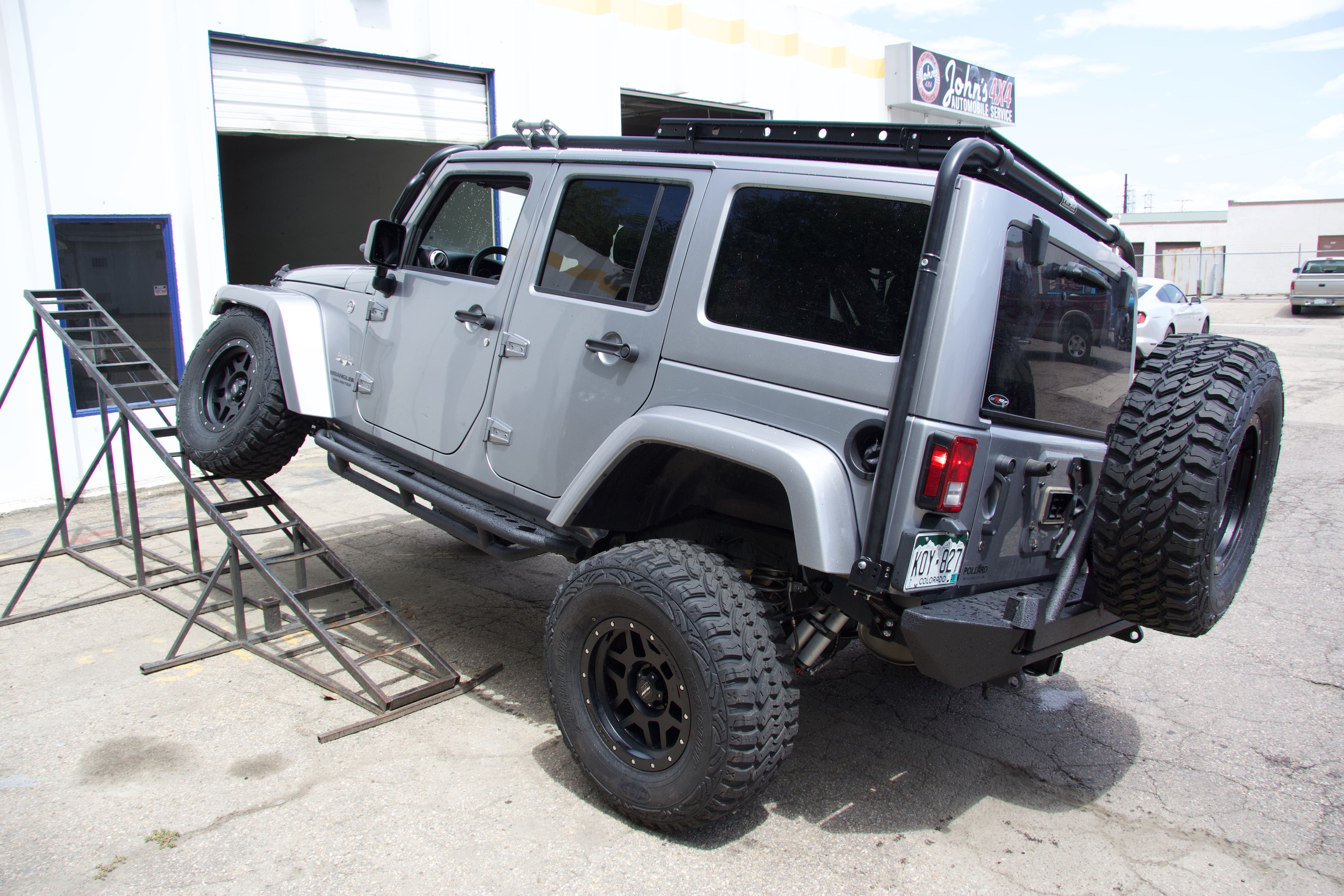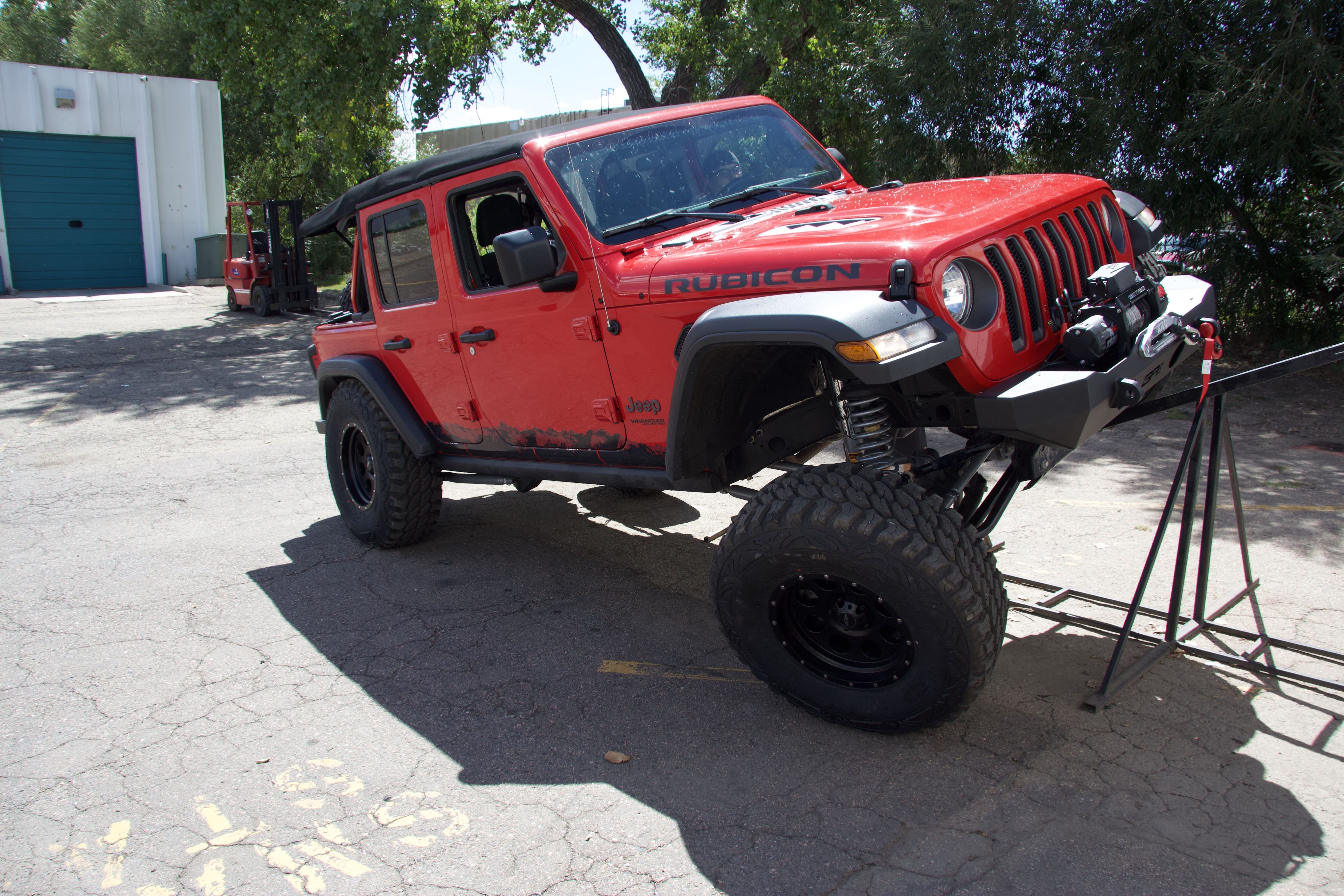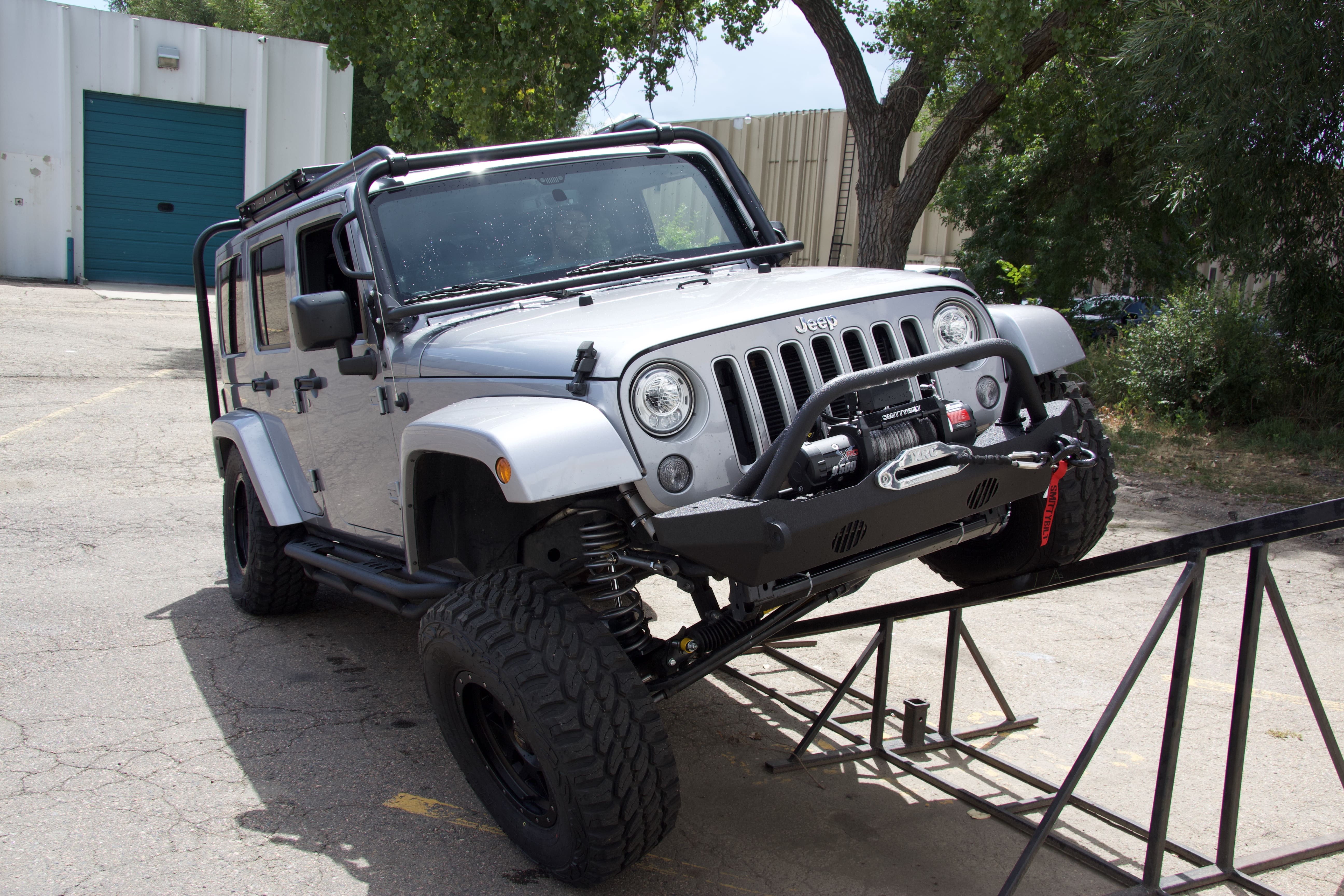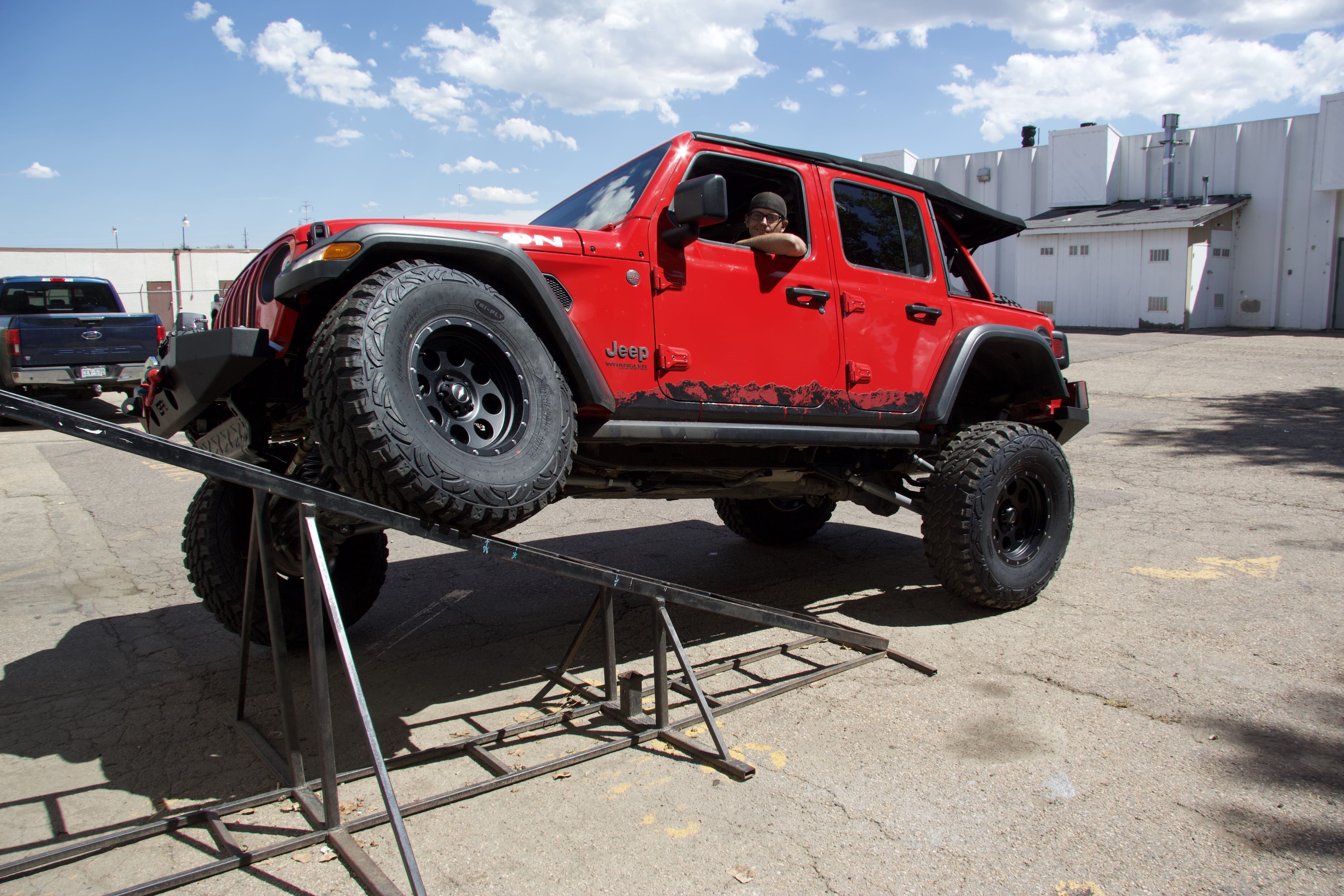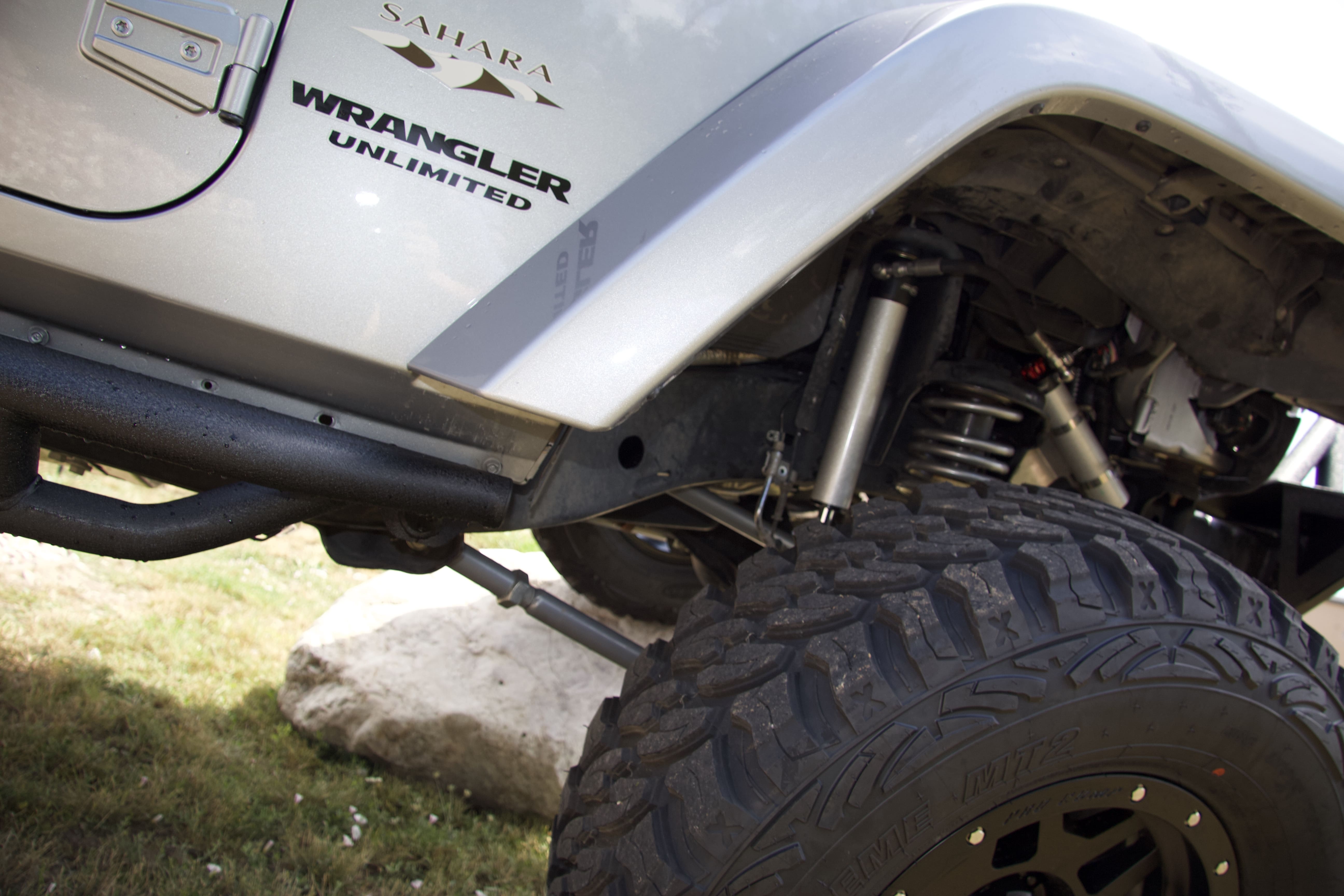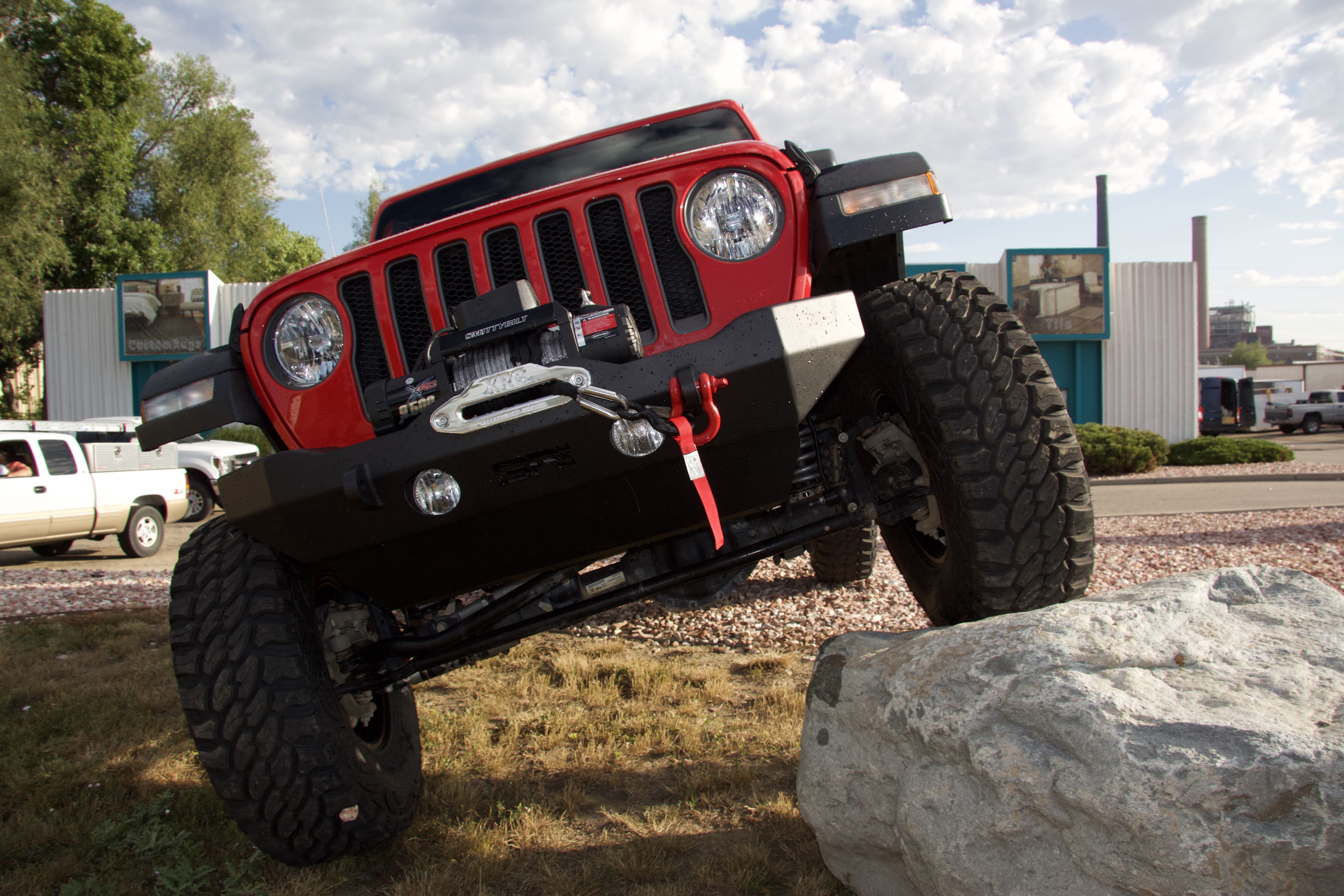 Cancellation Policy:
If plans change and you need to cancel your reservation, you must notify us within 72 hours prior to your scheduled reservation to receive a credit. If by happen-stance you are a "no show", you will be charged the full rental amount.  The reason we have these policies is because we have reserved that vehicle for the days you requested and cannot rent that vehicle out.  No shows or lates cancellations means we lost any real opportunity to make a living.
Fun Policy:
It's time to bring a smile to your face! Driving a jeep on the trails in the Rocky Mountains can be exciting and breath-taking. Exploring trails in a properly equipped vehicle is important, it is equally important to know your vehicle's limits.  A couple of reminders:
Some trails can get very aggressive; only attempt hills, water ways, or obstacles that you and your vehicle can traverse.
Jeeps are top heavy by nature, no high speed driving or maneuvering
Never traverse terrain that exceeds a 20% angle
See our terms and conditions for a full list of responsibilities, liabilities, and do's and don't's.  It really is for safety and to ensure you have fun for the entire length of you rental.