4 wheel alignment is often one of the most neglected maintenance items on vehicles today. Improper alignment causes excessive tire wear, a pulling to one side, and the need to keep both hands on the wheel to avoid drifting. We are a 4x4 repair shop that specializes in wheel alignments on all types of vehicles....especially lifted vehicles!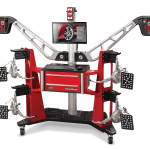 Right Alignment Equipment
We utilize the latest alignment equipment to ensure that the correct Caster, Camber, & Toe are achieved, as well as axle offset, thrust angle, and total vehicle toe. Whether your vehicle is lifted or stock ride height, we can perform a perfect alignment every time.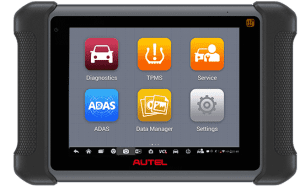 Many late model vehicles are equipped with a steering angle sensor, YAW sensor and ABS/ Traction Control System to maintain the vehicle intended path. We use the latest tools (Autel, Snap-On, and WiTech) to ensure a safe and correctly functioning vehicle.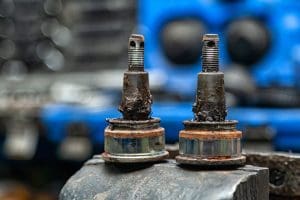 Worn out, damaged, or broken steering and suspension components can cause poor handling concerns and result in a vehicle's alignment out of spec. Prior to an alignment, we check over the suspension and steering! Oh and Yeah..we specialize in Jeeps.
Regardless of suspension configuration it is crucial that proper alignment is achieved to maintain predictable vehicle control and handling. We have the tools, experience, and knowledge to ensure that vehicles are aligned to either their OE spec or our own specification depending on custom applications.
Many suspension systems and lift kits require intensive alignment upon installation. The Jeep Wrangler JK can have up to eight adjustable control arms and two adjustable track bars to consider during an alignment. We are skilled to make the necessary adjustments to ensure correct alignment.
Modified vehicles may need aftermarket upper control arms (like SPC or JBA) to correct angles and additional adjustment needed to address road crown and castor readings.  Aftermarket control arms and adjustable ball joints play a critical role.
BREAK THE RULES:  Every alignment software and equipment uses the colors green and red to indicate whether you are in factory spec.  Just know...green isn't good and red isn't bad!  When aligning a modified vehicle...we get it right for the road.
Contact us to schedule an alignment for your lifted or modified suspension.